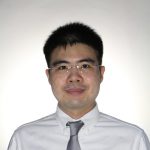 PREUT ASSAWAWORRARIT
Participant
I would like to use the failed project that I have previously mentioned in the recent topic discussion. It is about implementation ICU request system. There are many factors leading to failure of the project. I will discuss the factors relevant to ADKAR model as following.
1. Awareness
This is the most important factor leading to failure in our project. The ICU bed availability does not match with its demand. There are many patients who need to be admitted in the critical care unit but they have to be in general wards, however, we have no solid information to demonstrate the ICU bed shortage. Therefore, we need a solid evidence to support our hypothesis, for example, numbers of patients who were requested for ICU transfer but were refused due to ICU unavailability. We need to record this information in the information system. But our residents does not get the point of gather information to support evidence of ICU shortage. They refuse to fill in the form.
2. Desireร
I would like to admit that there is no motivation in residents tน use the system. Moreover, it is perceived as an increased workload that they have never seen the benefit of doing so. Therefore, this might be a powerful resistance to the project.
3. Knowledge
4. Ability
I think they have basic knowledge in using the system. We might introduce them to use it in basis.
5. Reinforcement
To maintain the system, we have to integrate it in the hospital information system that provides the needed information automatically such as hospital number, laboratory data, diagnosis, etc. So the users only fill in little more information that need to make the decision for acceptance to the ICU.
Thank you