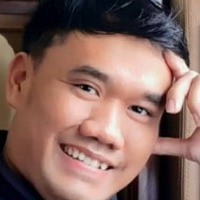 ABDILLAH FARKHAN
Participant
The essential ethical principle we should keep is that disclosing someone's HIV status without his/her personal consent is extremely prohibited. Informing to patient's wife who at the same moment is our friend will clash with our professional duty as an informatician and this is considered a conflict of interest. If I were a health informatician and know his positivity status by just checking his medical records, revealing his HIV status to his loved ones is not my responsibility. Conversely, my competency and obligation are to hold and ensure his medical information is secure under the medical record system.
I don't deny that it is important to recognize the rights of the patient's family to know about the patient's HIV status, but there is an HIV counselor (could be a doctor or other valuable health professional) who preserves the rights of the patient during his medical condition and works with the patient to support his well-being. The counselor plays an important role to encourage the willingness of the patient to open his HIV status under the counselor's guidance. Even if the counselor possesses the power to make decisions that pre-empt patient's choice, counselor is ought to realize that the patient is also capable of making his decision.
Another choice such as approaching the counselor and influencing him/her to make the patient is ready may not always be the fine option, and it does not reflect 'self-determination and right for doing good and doing no harm to other'. It may interfere patient's privacy which makes his life threatened due to my knowledge.