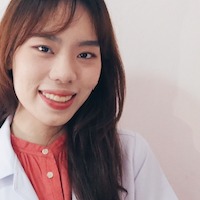 Kansiri Apinantanakul
Participant
Even though I graduated with a doctor of pharmacy but I have not worked as a pharmacist.
However, I do agree with the survey.
My friend who works as a pharmacist and physician also complained about the workload of the EMR system, particularly the manual input due to the lack of system efficiency.
Even if the system is based on an electronic format, the data transferred into the system was incomplete, inconsistent, and not in a timely manner.
The EMR consumes physicians in completing this kind of work.

The proposed method of reducing/avoiding this problem:
– Design/Improve the system to be more automatic for example auto-populated the previous medical records and/or the previous prescriptions.
– Design/Improve the system to focus on the interoperability of the system to reduce the workload when the patient was transferred from another hospital/department.
– Ensuring that all staff were trained to use the EMR effectively.
– Out-tasking administrative tasks to non-medical staff who is more familiar with paperwork.