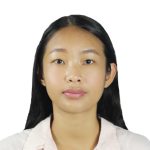 Boonyarat Kanjanapongporn
Participant
At, my current working place, Pharmacy store, there is one main software application to support Pharmacist which isn't a sophisticated system but quite enough to enhance quality and safety of medicine used. This application could be used to do many tasks such as printing medicine label, recording patient history and calculating medicine dosage for children which are useful and support the decision for medicine dispensing. I would like to mention the function for calculating medicine dosage for children by weight since it had assisted me with clinical decisions many times. Personally, I rarely meet young patients so I sometimes feel nervous about the precise dosage especially when I had limited of time. With the support from this calculating function, precise and fast services could be made. So far, I have seen other Pharmacists use this function to support their decision as well.
I consider the affecting factor for implementing the system, medicine dosage calculation for children, by using HOT-fit framework which is the framework for HIS evaluation. There are few factors from Human, Organization and Technology which affect (positive and negative) to the performance and effectiveness of this decision support system.
Human – Giving myself as an example, I didn't realize the existing function until other staff introduced me. So, Application training is the factor that would increase the compliance to the system.
Organization – Period of service time for one patient would be tighter if there are limited staff. Patients generally expect quick service from pharmacy store, so sometimes the system has to be skipped to reduce the process of service.
Technology – System designed is user friendly and no ambiguous functions. This only needs a few clicks to complete all the calculation. However, system error and delay can occur. I had experience with the system error once which caused the delay of the service and therefore dissatisfied the patient.
With the evaluation above, If I could support the adjustment of the factors that create negative effects to the system, the capability and effectiveness of the system implementation would be increased.