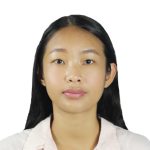 Boonyarat Kanjanapongporn
Participant
Thank you for the presentation,
This eHealth is uplifting healthcare in many aspects that you have talked about.
Moreover with the remote screening, It could creates more outcomes. The number of patients at hospital might be decreased which could reduce the crowd hospital ,and hospital workers could have more time with the serious conditions.