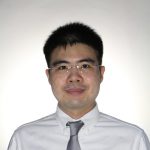 PREUT ASSAWAWORRARIT
Participant
What will happen if we do not use ICD?
1. Some diseases have several names with the same meaning, for instance, common cold or acute nasopharyngitis. Without ICD, there will be numerous names with the same disease which cause difficult to group them.
2. Data surveillance or other epidemiologic studies would be done with difficulty.
3. Insurance company will find it is hard to make the correct reimbursement.
4. Since the ICD-10 TM is modified from the international version, the disease grouping and classification can be used to compare the information between countries. Without ICD, it is a hard work to do so.