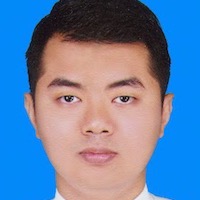 Zarni Lynn Kyaw
Participant
Although we don't have a proper Decision Support System used in my organization. We are currently developing a EMR systems with CDSS built into the systems.
We plan to provide tablets to health workers and the health workers can use the tablets for data entry of patients data, diagnosis and treatments. During the entry of diagnosis data entry, we will display differential diagnosis according to the guidelines and during treatment data entry, we will display possible drug-to-drug interactions.
We are piloting the system in two clinics and our preliminary feedback indicate that we need to regularly update the program with the health workers inputs. At the same time, we need to provide more technical support to the clinics as the health workers computer literacy is limited. Clinic-in-charge from both participating clinics suggest that using a tablet instead of a computer is easier but the intuitiveness of program is still needs improvements as well as language barrier still exit, we can only provide English and Burmese program but the clinics are located in Karen area and if the interface is in a local language, it was reported that all the health workers will find it easier.
There are many factors that influence the decision support system implementation in my organization, but after reading the Factors influencing implementation success of guideline-based clinical decision support systems: A systematic review and gaps analysis, I've been reanalyzing our implementation using HOT-fit framework and human, technology and organizational factors play a very important role in the implementation.
My analysis is as follow,
Human – we managed the system use and user satisfaction well as we provide continuous technical support and training to the health workers
Technology – we've seen system, information and service quality improved (although service quality improvement needs more time to be quantified properly), at the system level, use of data is improved by health workers themselves, completeness of information is better compared to a previous system.
Organization – we have yet to properly analyze the structure and environment, but it gave us a lot to think about and in the future when we evaluate the system, we will use this dimension as well.
Net benefits – as the project is very small currently and just started, we have yet to measure the net benefits but it gave me food for thought.
In conclusion, we found many areas to improve in the future with our fairly new CDSS system and we are planning to improve it in the future.