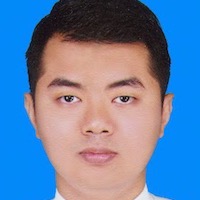 Zarni Lynn Kyaw
Participant
Regarding the finding of EMR/EHR are the second-leading contributor to physician burnout, I believe it is context and country specific. Although I myself don't practice medicine regularly anymore, my close friends who works in a private hospital in Myanmar complained that the use of EMR/EHR take a significant time of their daily workload. In public hospital setting in Myanmar, EMR/EHR is not yet well instituted. Most of the public hospital still use a paper-based systems but after 2016 AeHIN Conference in Myanmar, there is a push to use DHIS2 in all of the public hospitals in Myanmar. Infrastructure investments is lacking and only in selected township hospital pilot project run for DHIS2 implementation.
In those selected hospitals at the point of care a paper-based systems is still used but all the data from paper-based systems are being entered into a computer with the help of data assistant each month. After 2021 military coup, the proposed expansion of DHIS2 is on pause. So, in Myanmar private hospital use various EMR/EHR systems and public hospital use paper-based systems.
To avoid or reduce the physician burnout issue because of EMR/EHR, we must first start with understanding the needs of a doctors and their workflow. So, during the planning stage, meaningful involvement from clinician is essential and we must advocate the necessity of EMR/EHR and the expected efficiency gains from use of EMR/EHR to clinician.
Training how to use EMR/EHR systems to all clinicians may also help with the resistance to change. Some research suggest that having an IT team at the hospital for troubleshooting EMR/EHR can also be useful.
During an implementation phase, we must make sure that things are done using learning by doing approach. Iterative improvements must be made with involvement from both clinician and technical experts.
In evaluation phase, we maybe able to use HOT-fit framework to understand the human, organization and technology aspect of the EMR/EHR systems. Systematically understanding the challenges and making necessary changes will help the physician burnout issue because of EMR/EHR.