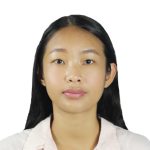 Boonyarat Kanjanapongporn
Participant
Technology increases ability to collect data so there is much current data which can be considered as big data. Below is my example of EMR characteristic which fit in to 5V's
Volume: Big data means large amount of data which has been generated continuously. Large amount of data, such as collection of national health EMR, would need effective systems to process, storage and analyze.
Velocity: Data have been increased and generated at a fast rate. This characteristic of big data is useful and would increase the chance to process and make an action in real time. EMR are generated and updated every day.
Variety: Becoming national health EMR, data could have been collected from different sources which have different types of data including structure data, such as syntactic and semantic system for data input, and unstructured data such as random text in medical notes.
Veracity: EMR could be gathered from many resources and many type of data which might be composed of ambiguous and unreliable information. Big data management would help to create the right dataset for quality data-based decisions.
Value: EMR has large amounts of data, however, there are some parts of data which will be useful and could give value or create better decisions in some specific issues. For example, if drug interaction is main query, filtering and analyzing EMR for current medical used and past medical history related to symptom might be priority consideration.