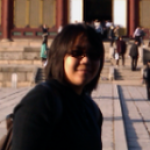 imktd8
Participant
WHO defines that Universal health coverage (UHC) is a vision of all people obtaining quality health services without suffering financial hardship. UHC means that all individuals and communities receive the health services they need without suffering financial hardship. It includes the full spectrum of essential, quality health services, from health promotion to prevention, treatment, rehabilitation, and palliative care.
Only 58 countries (30.41%) have achieved UHC which involves three coverage dimensions – health services, finance, and population. It is defined as the legislation that provides for universal health insurance and > 90% coverage for skill birth attendance and prepayment health insurance that assures the service coverage with legal guarantees.
From the article "If you want to save money on healthcare, get sick in some other country ". The implementation of UHC in different settings. Many countries, however, remain challenged by financial constraints, increasing citizen demands, political obstacles, the surge in non-communicable diseases on top of the unfinished agenda of infectious, maternal, and child deaths, and by the complexity of moving towards UHC. Like US and South Korea. WHO has identified that poor government stewardship, governance and health delivery system are the main challenges in developing countries. Then Thailand and South Korea are in this scope. In USA, the cost of living index and healthcare in the US is higher than another country. I agree with Khun Chanapong that there are different problems of UHC in different settings to suitably resolve according to their social and economic environment.