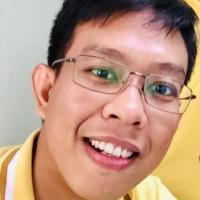 Chalermphon
Participant
Health informatics workforce in my country is small number which is mostly a group of programmers and mostly health organizations in Thailand cannot health informatics workforce for developed systems. I think, the challenge for developed consist of
1.All levels, service providers or Client are interested to use and they get benefits by Increase IT systems to be more important to people's daily lives so that everyone sees the importance of using IT in public health systems such as general information, active drugs, Allergies, Smoking and give patients access to their own health information, etc.
2.The policy at the national level should be in the same direction and there should be agencies that look directly in this issue and must be a unit that understand the basic principles
3. Setting a database management system to exchange the information must be compatible at all levels.
4. interested to the development manpower and a work system for increase expert to appropriate foundations knowledge in program development such as setting up a help center, Support teaching.
5. Dare investment is critical for sustainable development in order to do a mega project in Health IT. That related with the government support seriously.