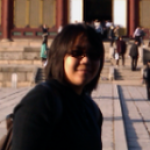 imktd8
Participant
In my opinion, Telemedicine technology is a hot issue in Thailand now and there is possibility to improve life quality for Thai people in rural areas. There are officially implemented telemedicine programmes at 32 hospitals in rural areas in eight provinces. This technology is expected to reduce expenses for both patients and hospitals and help to improve access to healthcare services. Also, this will help solve the country's shortages of healthcare professionals in long term. For the possible barriers that could occur in telemedicine system improvement process, I will separate to 3 parts. One is barriers for organizations, second is barriers for patients and the last is barriers for staff. (ranked form high to low barriers) :
1. Frequency of barriers for organizations.
– Implement Cost
– Reimbursement
– Legal liability
– Privacy confidentiality
– Security of data
– Effectiveness
– Old equip
– Efficiency
– Workflow
– Rural setting
– Profit status
– Implementation model.
2. Frequency of barriers for patients.
– Age
– level of education
– eHealth / company literacy
– Bandwidth
– Unawareness
– High expectation of users
– Apathy
– No phone or electronic device
– Gendor
– Preference for personal
3. Frequency of barriers for staff.
– Technically-challenged staff
– Resistance to change
– Licensing
– Perception of impersonal care
– Info overload
– Interoperability
– Poor design
– Language barrier
Remark: For journal refference: Evaluating barriers to adopting telemedicine worldwide: A systematic review, URL: https://www.ncbi.nlm.nih.gov/pmc/articles/PMC5768250/