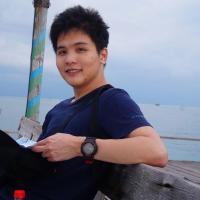 chanapong
Participant
In my setting as a community hospital, I have seen the whole process of transitioning traditional paper-based medical records to EMR since 2019. During the transition period, It is more difficult to use EMR in low-experienced computer users due to a lack of EMR training workshops. Thus, it increases working time and services time until they are familiar with EMR. After EMR implementation for one month, health care officers can use it more efficiently. The benefits of EMR implementation were shown to us at this period.
1. Reducing workload for retrieving paper-based medical records including lab, EKG, and films. We can use the EMR to review patients' medical records anytime we want. The staff can use ID card insertion to retrieve the medical record and make a hospital visit instead of searching a paper-based medical record one by one. In addition, it reduces the area for storing paper-based medical records and the cost of papers.
2. Reducing error in the identification process and treatment process. EMR can reduce the identification process by using the ID numbers in case of patients having the same name. The alerts for drug allergy, drug dosing, and ADR can help physicians work smoothly and flawlessly. Furthermore, replacing handwriting medical records to EMR reduces human errors from handwriting translation.
3. EMR system has more information and can monitor on each hospital process. Hence, we can use information obtained by EMR to improve hospital services.
In contrast, EMR has many disadvantages as described below.
1. Increasing the HCP burden to input more information in EMR. HCPs have to pay more attention to record patient information. Reducing the doctor and patient relationship is one of the effects of this problem.
2.Alert fatigue problem. Due to many alerts in EMR, some HCPs don't pay their attention to them.
3. The EMR system is more expensive and difficult maintenance. We have to invest more funds for many infrastructures including electric generators and servers to support the EMR system. We also have to recruit IT officers for maintaining this system.