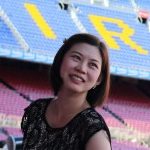 tullaya.sita
Participant
EMR helps hospital personnel in many ways. In the back office, the billing department can easily gather information on patient's care services including physician and nursing charge, medication and treatment and, the procedure charge as it goes online not on the paper. It is a very efficient and safe time to bill the patient just once when they check out. Patients have no need to pay at every point that they receive treatment.
For the pharmacy. The EMR can decrease the medical error example for, drug interactions, dosing and translation errors due to a difficult-to-read prescription from doctor.
For the laboratory, the results from the measuring machine can go directly to the electronic laboratory report system without human input, this can reduce the human error on the laboratory results. Furthermore, the electronic laboratory reports allow clinicians can easily review the previous lab results of each patient.
For x-ray results, the PACs system can reduce the use of x-ray film which also reduces the waiting time for the results. Physician can view the image in the computer continuously, no need to spend a lot of time finding the picture of their interest in the batches of x-ray film.
For Physicians and nurses, they can review the patient's histories easily. Also, physicians can order the treatment and pass it online directly to the pharmacy without the nurse's copy or people for sending the doctor order sheet to the pharmacy.
However, the current EMR system is not pretty much user-friendly. As we all need to key the data for input to the system. The more work on the input into the systems, the less time we contact or interact with our patients. I think in the future, there will be some technologies to help hospital personnel for shortening the time to interact with the computer and improve our customer experience.