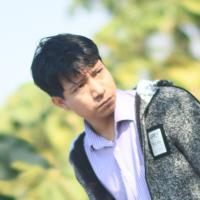 Pyae Phyo Aung
Participant
Missing data: Data validation rules are one of the best ways to prevent data missing. E.g. Making compulsory field for data entry.
When the data becoming big, it is not easy to utilize. It needs training and technical support and tools.
In our country, we are transforming to e-Health but there are few people doing research or analysis from those data (struggling with the data entry).
There is a whole bunch of techniques dedicated to cleansing data. But first things first. Our big data needs to have a proper model. Only after creating that, we can go ahead and do other things, like:
• Compare data to the single point of truth (for instance, compare variants of addresses to their spellings in the postal system database).
• Match records and merge them, if they relate to the same entity.
But mind that big data is never 100% accurate. We must know it and deal with it.
Generally good levels of basic rights to information privacy exist globally. Specific health information privacy protection is not as widely present and is often contained in professional codes of conduct rather than law. Legislation specifically aimed at protecting privacy in EHRs is limited to countries where considerable deployment of EHRs already exists.