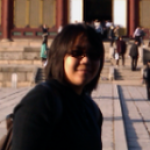 imktd8
Participant
For the example, Electronic Bank Guarantee on Blockchain Technology has a meduim risk in implement and deploy phase. This project adopts new technology, for example, blockchain, Devopt, BCI bank interface and some processed are changed. It has just deployed and launched about two weeks ago in my organization. A project team get some vary feedbacks and issues, for example, lack of knowledge, system bug or defect, human error, process change.
From ADKAR chang maangement model, I think that the organization appropriated managed the change as below:
A = Awareness of the need of change : organization accepts the issues and join a meeting with the project team to find the root cause and solution together.
D = Desire to support the change : organization support a change request from end-user and project team.
K = Knowledge of how to change : all stakeholders discuss to find the proper solution together. In case of hi-level infrastructure, the organization provice the specialist give the advice to project team.
A = Ability to demonstrate skill & behavior: provide the end user traning to all user can user the system effectively.
R = Reinforcement to make the change stick : provide support, tracking status and evaluate to the goal.