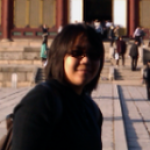 imktd8
Participant
As my experience in SAP project implementation, there are several causes that impact to project fail or successful, for example, cost, people, project scope, timeline, team ability, technology, knowledge, project management etc.
I do agree with as Aj.Saranath taught about "Good – Cheap – Fast" When a project manager get a requirement from the user, a project team is settled later. From my experience, main factors that impact to the system failure or success is depend on project scope. For high complexity project, it need senior team member, hi-performance project manager and vendor. If team can not get requirement and confirm effectively, it will effect to the other processes in project life cycle, for example, design snd test phase. In my opinion, an effective project management is the best factor.
For K'Penpicha's point, I agree too. I found that some of successful project in one company. When it is rolled out to the other company, it can not match with 100% requirement. It have to enhance or customize to support later.
In system development life cycle, from gathering requirement phase, design, build , test , deploy, deliver to after go-live support phase. There are a lot of chagnes, for example, user change requirement, design change, technology change or team member change. These effect to project status. If project manager has a good skill in project management, it's possible that the project will be successful more failure.