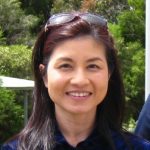 Dr.Watcharee Arunsodsai
Participant
In my hospital, we have a hospital information system (HIS) that can alert like a pop-up in the work flow in prescription and alert or reminder in laboratory results. As an example of Oseltamivir for pediatrician, it will show he pop-up for dosage for body weight, and others fr drug-drug interaction, over prescription for some drugs but not for drug allergy or adverse event yet.
The CDS is working well for pediatricians as dosage of prescription, but may disturb the workflow for internal Medicine clinician because of pop-up alert. The lab result is just reminder for the clinician for abnormal value but not linked with other clinical decision.
There are some factors that might influence the decision support system implementation in my organization. The CDSS needs more man power and also knowledgable persons including the stakeholders (more clinician). The design of the system should be more user friendly and not disrupt the workflow. We need something like order sets and info button as well.