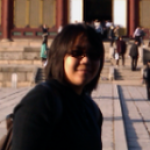 imktd8
Participant
Due to my organization is not related to health or medical field, then I can only give you the example of DSS in the business term.
This DDS support the vice president to know about trend and predict data for planning budget for the next year. It benefits by reducing or controlling expenses, evaluating vendor, and add profit to the organization. In the term of the enterprise system, all transaction are recorded in SAP HANA system and DDS in install by SAP BW module.
For the factors the might influence the DSS implementation, because of a large amount of data and transaction. It hard to analyze data by MS Excel or customized program report only, then DDS is the better choice to provide report and information to support manager or vice president' decision.
As learning from video and reading paper from the previous lessons, I think that CDDS in the medical context is very complex. Some data relate, but some not. Software implementation for CDDS is not easy, from requirement gathering, design, build, test, deploy to deliver and user in realy work. It need to enhance the program to get the up-to-date data because there is new finding happens everyday. At the present, there are new technology to increase accuracy, preciseness and effectiveness, for example, data analytics, matchine learning. If these technology is adapted to CDDS, I belive that it can help the physician can work better and happier.