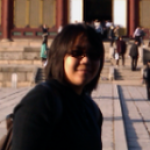 imktd8
Participant
I agree with Dr. Tullaya, K'Weeraphan and you all, as ICD is the diagnostic classification standard for all clinical and research purposes.
If the hospitals in the country do not use the ICD standard which is the international standard for reporting diseases and health conditions, it will be difficult to diagnose and then effect to data collection, including of information between hospital. For example, in case of the country do not use the ICD standard:
– hard to retrieve and analyze data due to difference format.
– hard to compare and exchange data between hospital.
– hard to utilize data to monitor, analyse and predict diseases
– etc.
As Aj. Sananath said that ICD standard can also be mapped to other related standards, such as SNOMED-CT. I agree too, SNOMED and ICD can work together through mapping and integration. SNOMED-CT is linked with other terminologies or classifications so that:
– Healthcare data collected for one purpose can be used for another purpose
– Data can be more easily migrated to newer database formats and schemas
– Data can be entered once and reused, avoiding multiple data entry and reducing the risk of higher cost and errors
The use of a map from SNOMED-CT to ICD-10-CM and ICD-10-PCS will allow clinical information captured at a very granular level to be aggregated for reporting and statistical analysis purposes. Mapping a reference terminology to modern classification systems:
– Decreases administrative costs
– Decreases time in revenue cycle
– Increases specificity and accuracy of data
– Maintains comparable data.
Mapping between SNOMED-CT and ICD is an imperfect science. It is very difficult to adequately represent some of the ICD coding conventions for a computer's purposes. I hope that this will be perfect oneday in the future.