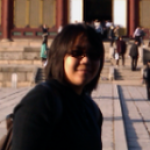 imktd8
Participant
Thank you for sharing this project, I like this project because this system is flexible. It can support vary of devices, for example, smartphone, tablet, PC, notebook and data is syncronized realtime. This helps a doctor can tracking status and get the up-to-date patient data anywhere, anytime.
I am not sure, Is there a notification function in this system? To inform user, the system can send the automatics email notification to the patient.
This reply was modified 3 years, 6 months ago by

imktd8

.