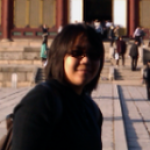 imktd8
Participant
1. Have you ever observed a health informatics project in your (other) organization? Please provide a brief introduction.
In my company, there is no a health informatics project but I have just known that PTT has just joined with Sa Kaeo Crown Prince Hospital Foundation to delivery a health service named "Smart Preventive Healthcare" in the 5 PTT gas station. This project includes of the online booking system, receive medicine system,vending machine medicine, smart locker and telemedicine clinic which provide health sevice to local community and increase the medical opportunitied for people who may stay far away from the hospital.
2. Do you think that this health informatics project can help to improve the current practices, how?
In my opinion, our country has a problem about lack of doctors and medical opportunities. The ratio of a doctor per patient is not enough. Then the "Smart Preventive Healthcare" project helps to improve the medical opportunities. When you are sick, it's hard to go to the hospital sometimes by several reasons, for example, on working, no time, distance from home/office to hospital etc. "Smart Preventive Healthcare" is a greate choice to help people to get a medical diagnosis or treament on time.
3. Are there any challenges or difficulty in implementing the project?
Due to I am not join with this project, so will not know for more detail. Form my experience in SAP project implrementation or new IT technology system. There are a lot of problem,obstacles and challenges, for example, risk in project planning, lack of knowledge or people, suitability of the model, technical term and infrastructure problems.