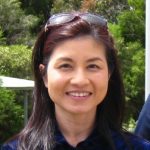 Dr.Watcharee Arunsodsai
Participant
As a clinician, I totally agree with these findings. In the old days, clinician writes down what they want to describe for each patient freely in the blank paper including the provisional diagnosis which may be not categorized into the diagnosis code . Moreover, most clinician can not remember the exact clinical diagnosis code. Writing down in the paper doesn't take a lot of time and it can be finished at the worksite.
When the EMR era has come, all inputs into the systems come from typing into the computer and when we need to draw a picture it usually difficult to draw and label on the picture for describing physical examination. Furthermore, entering the diagnosis to the system usually use ICD 10 code, that needs higher knowledge than basic and common diagnostic term, to fill in the blank. If the ICD code does not correct, users are not allowed to skip to another step and maybe cannot finish the EMR.
Also, the laboratory order and medication use the correct name that matches with the database in the system and may need to key 1 time for one order, not one pack of order.
All of the above takes a lot of time for physicians to focus on the EMR not on the patients and may influence the physicians to lose eye contact and human touch for patients during the work.
In my hospital, we have to handle both paper-based and EMR at the same time in OPD. So some doctor will skip EMR and pay more attention to paper-based record as more convenient and they can use acronym as they usually use or vise versa. As it takes a lot of time and decreases the duty-free time the physicians may feel burnout for doing this if they have to be perfect by completely fill in both record.
My suggestion to avoid burnout of physician on EMR is
– Use technology to create the input easily such as using the precise stylus to draw and label findings in physical examination or create more drop down menu which is user friendly in the system.
– Diagnosis term in the database should be a combination of medical diagnostic term and ICD 10 and also use the other coding system database.
– Laboratory order should be typed as an individual and a battery of common tests, the list of the tests should be listed by standard of care.
– Medication order should be allowed to type both generic and tradename to find the medication and have a standard dosage and frequency for easily order. In addition, if physicians want to adjust the dosage according to the patient's condition, it should be done with help in an easy manner.