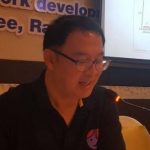 THONGCHAI
Participant
Example of a system in my organization is Development of internet base TB cross-border referral system.
At first time when I want to develope application in HIV and show concept to referral HIV patients to Myanmar, nurse HIV coordinator in HIV clinic say that is very workload and not necessary sending migrant HIV patients to care in his country.
When I already develope application and training. Nurse HIV coordinator say application is so good and want to do it.
In ADKAR module, when stakeholder not Awareness, motivate people by comnunication and training.