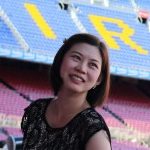 tullaya.sita
Participant
About the eHIS system, our organization tries to have appropriate change management. However, due to the very long period of the developmental process and involved with a lot of peoples that comes and goes (medical student and post-graduate residency) the change management is not easy to smooth as project manager wishes. Even though, our head of organization agreed and actively supported this change.
For these change failure, I think it may be due to
A: Awareness
– Some of the people who get involved in the change, such as medical staff and pharmacists, agreed to change to improve the quality of care. While major of end-user such as medical residents might not want to change, due to a lot more workload on them, but they have no choices as they are in training. As well as nurses, who currently have a lot of workloads, don't want to change the way to do their work from paper to computer.
D: Desire
-According to a lot of workload for medical personnel in combination with, they don't feel they will get more benefits form changing systems. This resulted in; they have a minimal desire for the new systems
For A&D, Project manager implements a lot of communication session and get them involve in the early developmental process. However, this project takes a long period of the developmental process. The awareness and desire are fade upon the time pass by. And they did not re-boost awareness shortly before the launch of the project.
K: knowledge
-The project manager provided a lot of detailed experience for end-user, including hands-on training. However, we have a lot of people who get involved in this project, who do not have awareness and desire for this project, and also the training took place a very long period before the system has launched, people who learned already forgot what they learned.
A: Ability
The project manager had a mock-up system, and after the launch project, they have on-site training. But it fails due to the user-unfriendly appearance and not well prepared for change. a lot of end-users call for their help from everywhere at the same time. They fail to handle this situation, and end-user have the struggle to order treatment for their patients. All of these brings an under-standard health delivery for their patients during that time and make a bad impression on this system.
R: reinforcement
Our system can not go far enough to put a reinforcement for end-user. after the end-users feel this system brings an under-standard health delivery for their patient, we have a small striking and this project was withdrawn.