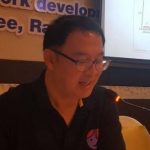 THONGCHAI
Participant
Decision support system in my office is Health Data center (HDC) , in Health Data center (HDC) are share data from hospitals and health care center in ChiangRai.
HDC center show many data about patient medical record health care in module health information system report such as report of IPD and OPD patient , summary of chronic disease DM and hypertention , ANC , EPI ect.
Factors that might influence the decision support system implementation in my organization is code and structure data from health care center or hospital that not compatible standdard 43 files data set that can make wrong report system.