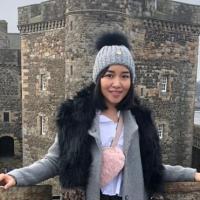 Penpitcha Thawong
Participant
For my experience, sequencing data could be considered Big Data.
Both of whole-genome sequencing (WGS) or even whole-exome sequencing (WES) produce a vast volume of data. The data size of WGS per person requires around 100 GB storage (around 3000 million base pairs per person) Regarding analyzing data, to handle with very large data, the data need to be fast analyzed for use in the right time (Velocity). For example, in pharmacogenetics, now some drugs are known to cause adverse respond to some people because of their genetic makeup or genes. So if we know that as fast as possible, it will help a doctor's decision for ordering the medicine to patients.
The variety of this type of data may be about the function of each sequencing in different locations: intron, exon, regulatory element, for example. Therefore a user has to understand the structure and function before analyzing. There are many technologies for sequencing, data incompatibilities can happen all the time (variability). Therefore, veracity is also important and should be concerned, a bad quality may lead to unreliable results.