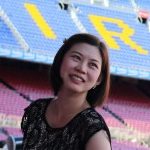 tullaya.sita
Participant
In my hospital, we have a clinical decision support system mostly are the alerts for the prescription.
In EMR program, we have an alert pop up box for patients who are currently using warfarin and also for patients with HLAB*5801 mutation that puts the patient at high risk of allopurinol (a drug for decreased level of uric acid in the blood) allergy. Besides the EMR program, we also have an electronics drug list of our hospital that can search for preparation, dosage, prices, and reimbursement to make a decision in prescription and decrease prescription error.
In views of general medicine practitioner, who usually focus on drug interaction side effects and polypharmacy, I think the pop up alert can help us much to remind before prescription and I do not feel much disturbed on this alert because I think it is the information that we should always know before making a prescription and there is not too much alert burden.
I really appreciated the drug list program because it helps a lot in reducing the prescription error. And I can discuss with the patient for the drug price and the reimbursement of what I want to prescribe before the prescription goes to the billing and pharmacy department. Furthermore, the data provided in that program also broaden my ideas to select the different kinds of drugs that suit each patient.