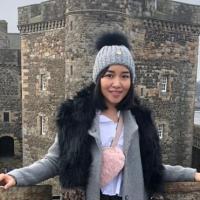 Penpitcha Thawong
Participant
1. Have you ever observed a health informatics project in your (other) organization? Please provide a brief introduction.
Generally, my organization roles are related to promote individual health; however, I had chance to create the information system named "iMoji: Integrative Molecular Outbreaks and Joint Investigation" that aims to integrate genomic data and GIS of MTB clinical isolates. This system is capable for visualizing the molecular based outbreak of MDR-TB and identify hotspot area in endemic area of MDR-TB. So, if our programe is complete, we will be able to use the information to guide particular intervention for MDR-TB control.
2. Do you think that this health informatics project can help to improve the current practices, how?
I am really believe that the iMoji system will help us to investigate TB patients and the genotype of MTB, the incident area for controlling and preventing TB patients aspecially MDR-TB.
3. Are there any challenges or difficulty in implementing the project?
The implementation of iMoji relates to many institutes including TB laboratories in Thailand for transporting a MTB sample from the patient to test: MIRU-VNTR, spoligotyping, next-generation sequencing, at the Department of Medical Science. Therefore this step is the most challenging; we need to ask for collaboration. Then, when we have got the result we need to confirm that each health care applies the information to enhance TB control.