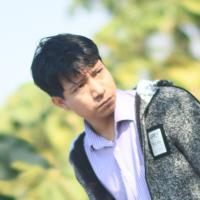 Pyae Phyo Aung
Participant
What is eHealth (6)?
e-health is an emerging field in the intersection of medical informatics, public health and business, referring to health services and information delivered or enhanced through the Internet and related technologies. In a broader sense, the term characterized not only a technical development, but also a state-of-mind, a way of thinking, an attitude, and a commitment for networked, global thinking, to improve health care locally, regionally, and worldwide by using information and communication technology."
No single definition can represent the eHealth.
eHealth is a system to provide and promote healthcare through electronic technology like computers, mobiles and tablets, the internet and social media.
As Health definition stand for "state of complete physical, mental and social wellbeing not merely an absence of disease or infirmity. Both health care provider and receiver need to a system to be healthy. A system that benefits both. Those system includes eHealth.
eHealth must support a comprehensive approach to health, people-centered health services, safety of patient by reducing the medical and clinical adverse events. Improved communication between the patient and health care provider.
Provide the health care profession with secure and validated information from variety of sources.