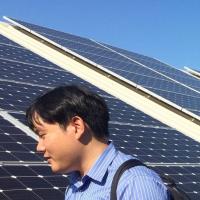 anothailand (OHN)
Participant
1. Have you ever observed a health informatics project in your (other) organization? Please provide a brief introduction.
Yes, I observed the 2 of PHI projects, both were run by public health ministry. First was HDC dash board, It help to summarize the overall area-based situation of CD, NCD, occupational diseases,and etc. Second was NEHIS or National Environmental Health Information System, It used GIS to localized the environmental hazard in each area, and support the surveillance system for population impact of environmental health hazards. This both PHI were developed to assist in control of occupational and environmental diseases.
2. Do you think that this health informatics project can help to improve the current practices, how?
Yes, I do. PHI can help to build more reliable,fast-responsive, and confidentiality-proof surveillance system for population health, both in the industry sector and community sector.
3. Are there any challenges or difficulty in implementing the project?
Main challenges of implementation is the complexity of diagnosis and confirmation of diseases caused by work environment or environmental factors. So the report always underestimated, and there are also some legal aspects that requirement to notify the diseases doesn't seem to have strong penalty and feedback system. Moreover, informatics system need to integrate various data from many organization such as ministry of health, ministry of labor, and ministry of environment. This is a huge project to come.