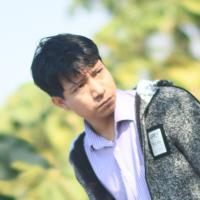 Pyae Phyo Aung
Participant
Health Information (from OpenMRS) in different State and Region of our country can be considered as 'Big Data' .
1. Volume – every day, patients record are increasing from new patients records and follow up records.
2. Velocity – Individual patients data are recording continuously in real-time or retrospective records.
3. Variety – Information come with different format from different format. CSV file from patient records, image file from radiological department, data from dispensing unit and laboratory.
4. Veracity – our EMR are mostly structured data with lost of validation and predefined words and suggestion so that there will be less error in data entry.
5. Value – All the patients information are valuable helping clinician better decision making during patients management and reduce the program workload generating necessary reports.
6. Variability – all the concepts, dictionary and treatment option can be changed time to time.
7. Validity – EMR set validation rules for users, standard concepts and dictionary but in term of clinical note there might be less validity and need data cleansing as it is a free text.
8. Vulnerability – All information are sensitive and need good protection. Good news is all the data are kept in offline regional servers.
9. Volatility – As our country only store structured data and few variable , still no need to worry about the storage space. No history is health data is volatile.
10. Vagueness – As our database stored mostly structured data , there is not much vagueness. All the information are usable for analysis. Need less data cleansing.