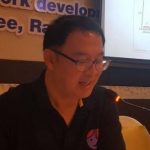 THONGCHAI
Participant
1.Have you ever observed a health informatics project in your (other) organization? Please provide a brief introduction.
In my public health office have many health information projects.I have a health information project about TB. That can analyze and report Data from NTIP every months.NTIP is National tuberculosis information program.I download register patient file data from NTIP and upload to my software by FTP. It's web application software can report data from NTIP to summary data and chart , this program is change TB database to TB health MIS information.
2.Do you think that this health informatics project can help to improve the current practices, how?
I think this health information is very usefull and easy to used.
– improve quality of work.
– Save cost and time.
– Can forecasts data to the future to planning.
3. Are there any challenges or difficulty in implementing the project?
I can make web base application to report but data extract from NTIP is not easy , it have a lot of time because NTIP system is not design for easy to download , I cannot download all patient register data by one click , when I try to download all patient register data from NTIP it take a long time and show error.