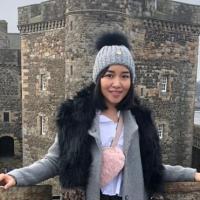 Penpitcha Thawong
Participant
1. Why would you choose cloud server, rather than physical server?
Both of cloud server and privacy server have Pros and Cons, however, for this situation, the cloud seems to be the better way. The first reason is the hospital has only 1 IT staff so it is really difficult to handle everything. Although the private cloud tends to be a good choice if we concern security, the cloud server has many layers of protection that we can design for a certain type of threat; and, the important thing is that we need to select a reliable company service. Another reason, I agree with Ajarn Saranath that storage can be added as needed, so if the hospital has enough budget they only pay for what they need.
2. What kind of cloud computing service model would be most appropriate (SaaS, PaaS, IaaS)? Why?
for developing a web-based application for patient appointments, I think PaaS is a good choice. It may be difficult for the first time but the hospital will be the owner of the developed application with an ability to edit and develop.