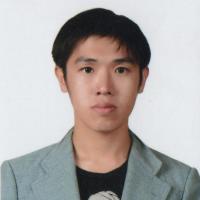 Pacharapol Withayasakpunt
Participant
1. Have you ever observed a health informatics project in your (other) organization? Please provide a brief introduction.
Actually, I have been in 3 district hospitals, using the same computer application. Nurses and pharmacists also use this same application. It helps managing during a visit, and between visits. It can also help to reduce paper, at the initial cost of scanning. It might also be able to lay an infrastructure for interoperability, by using the same application between different hospitals.
2. Do you think that this health informatics project can help to improve the current practices, how?
Of course, at least in a well-scanned hospital, it can help in proper management after hospitalization. However, one can easily see the lack of interoperability between hospitals using the same application.
If there is a good software with superior UX, it may help to minimize using papers, as inputting as digital right from the outset might be easier… just like in many restaurants using only tablets, nowadays.
3. Are there any challenges or difficulty in implementing the project?
– Standardization of framework model for this application
– Appropriate employment of workforce to implement the said model. Also, timeliness of working for inputting the data, e.g. before the next visit
– Make the parent company buy in to better the user experience for filling in the data for better interoperability
– Better models for interoperability might come from pre-existing works in Emergency Departments, where timeliness and interoperability between hospitals is the most important thing?
– On more focus on typing in, and less on scanning, hand-drawing and descriptive information are lost.
– Maybe some newer software, with OCR can help "cleaning" and "vectorizing" the data?
As we learn that we can consider that health informatics can help to increase value of healthcare practices, in terms of cost, user satisfaction, and superior outcomes.
– Superior outcomes, will be satisfied, of course, but there is always cost of laying out the infrastructure.
– If end-user (patients)'s satisfaction is improved, there will be more drives for employees to work harder; however, in actuality superior public health outcome (such as TB control), does not always equate to immediate satisfaction (i.e. instant gratification), and patients have differing psyche, and might value long term satisfaction differently
– Sometimes patients deny hospitalization, fearing that they might lose employment or stability of income. I have heard this from admitting patients for tuberculosis control.
– Sometimes patients requests antibiotics, and denies RDU as well. High fever drives instant gratification, and denies longer term drug resistance control.
– I believe satisfaction should be the first drive.