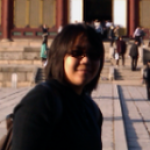 imktd8
Participant
As Dr.Saranath said that different hospitals may have a different system to manage their own health information. These effects to medical information may not be shared or transferred across hospitals.
In Thailand context, EA is to define the layout of organization's components and relationships among them as well as align IT and Business. Some hospitals have own EA, but some no EA to link business and IT. This is a reason why there are many diffence healthcare systems and bring to vary problems and obstacles to develop entrerprise architecture for all hospitals. I agree with Dr. Tullaya too, the lack of enterprise architecture brings a lot of problems onto the EMR era because many hospitals have their own system. This is a big painpoint of health data integration which is not allowed to share or merge data each other. In fact, every hospitals can develope their own system, but all of data are used only in that hospital. To share medical history or personal health data with other hospitals are not possible now.
Let me share my experience with my recent project which joins with 22 banks in Thailand, surely every bank have a difference method and standard, but this project can develop the central standardization for every bank and overcome all barriers. It's named Electronic Bank Guarantee System on Blockchain Technology. In business process, we have to issue bank guarantee to ensure that vendors will not leave work or if they leave, bank will cover the loss. Every companies, for example, PTT, SCG, IRPC, PTTGC, MEA, EGAT, ThaiOil have their own system which is difference in system design, system architecture and data format. To set the standardization of electronic bank guarantee, 6 Thai commercial banks; BBL, KTB, BAY, KBank, TMB and SCB invest to establish new company (BCI Thailand) to manage stakeholder, data standard template, technology to provide to bank and company. Then all banks and companies will apply the same policy and data template to develop program.
For health information context, I think Bank Guarantee on Blockchain Technology model is the good example for system integrated implementation which may solve the problem and decrease obstacles if…
– Every hospital and related organization joint to set the EA/ Policy/ Platform /Standardization togather.
(Surely, it takes time in the first step and has a lot of problems, but long term this can give high profit to patient; can get the medical treatment at any hospital, for the hospital; can get an up-to-date history of a patient's health, decrease time in diagnosis and increase precise treatment)
– To adopt Blockchain technology to share data across hospital. (To decrease critical patient data and information topic with occurs from across different hospital and systems. The current healthcare system is operated through one single central database which is managed by one entity in the organization. When use blockchain technology, data can not change by someone who is not the owner. No problem security and privacy issue.)
– To concern about legal which related to personal privacy data. (Which data should open or close to the public)
Lastly, to guideline and design IT architectures, logical structure and organizing complex information, we need to has the Enterprise Architecture Framework to plan and provide the environment for software, hardware and network to work smart together. In my opinion, to overcome the barriers for health system and data integration, health organizations in Thailand have to talk seriously about pro/con to invest. It is time for patients to get the highest value from their health informaton in the medical treatment.