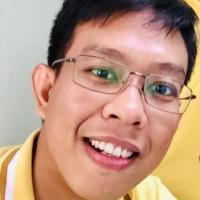 Chalermphon
Participant
1.Have you ever observed a health informatics project in your (other) organization? Please provide a brief introduction.
Event based surveillance application from Department of Disease Control. Event based surveillance application is the programs to present infectious disease outbreak and health hazards all over Thailand follows the conditions of disease and hazards that the programs have data structure of data collect, such as patient data, investigation , Laboratory "input by related agencies" System processes to analysis and interprets data to summarize information and GIS of the outbreak and investigation.
2.Do you think that this health informatics project can help to improve the current practices, how?
– improve quality of work. Systematically records event
– Reduce cost of paper. Online input data.
– improve system safety and privacy of data. Level to access
3. Are there any challenges or difficulty in implementing the project?
– Data exchange of Laboratory surveillance from other department because of Laboratory surveillance have many departments for tests and results are follow later than input event.