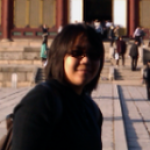 imktd8
Participant
Hello lecture and everyone, it's greate to see you all.
Firstly, I apologize for my late and hope you will forgive me T/\T
For Dr.Saranath's discussion topic about knowledge and skills which I would need to gain in order to improve the professional in public health informatics.
I agree with K'Tullaya. Although my background has never related to the medical field. (My background as SAP consultant (SAP is the enterprise software which user in large business), all data around me are business process and transaction data). To be a professional in public health informatics, in my openion, you should have multiple skills, both hard and soft skill. For hard skill; system design, technical & functional skills (database design/ mathematics), tools in data management or visualization and for soft skill; management, good decision making, communication to communicate with team. These skills can help you to manage and operate project well.
Nowadays, just IT & healthcare skills maybe not enough. There are a lot of new technologies, for example, Big data, data analytics, advance data analytics, deep learning, machine learning, data visualization etc. These are new technology, platform and technology trends that the informatician should learn add-on and don't forget to update the currenct knowledge/research/trend in healthcare as well.