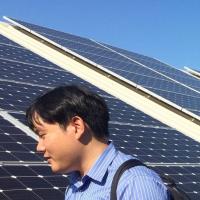 anothailand (OHN)
Participant
1. Why would you choose cloud server, rather than physical server?
ฺThe hospital don't have its own server. If we buy server we must deal with the congestion problem from many patients and staffs connect to it at the same time. So It would be hard investment for the specification of server and network to support connection sufficiently. Moreover, one IT officer has regularly workload to maintenance all of computers in hospital, he maybe too busy to handle more of the server.
2. What kind of cloud computing service model would be most appropriate (SaaS, PaaS, IaaS)? Why?
I would like to use SaaS, if there is some specific software in the cloud that can developed both the web-based application for appointment and could storage data such as pdf, text, and image file from the patient uploads. But If there isn't have that specific software, I will choose PaaS instead. To decide what kind of cloud service to use is based on simplicity first.