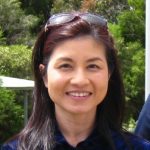 Dr.Watcharee Arunsodsai
Participant
If we would like to design an enterprise architecture of health information system among different hospitals within my province, the persons who should involve in the designing process are as following:
1. The provincial health officers as the authority leaders who will gather all stake holders for the meeting and designing EA. This level require responsiveness to legislative, regulatory, and policy tertiary.
2. The specific public health programmer who will take part in designing for particular stable information such as some emerging warning systems.
3. The health care providers at the different levels (community, primary, secondary and tertiary hospitals including clinician consultant) who will design at different context of operational information related to clinical information.
4. Technical or software support staff who will maintain and support the EHR systems
5. Health information management and exchange specialist who can support to ensure the quality and integrity of medical data and interoperability of data.
6. Health information privacy and security specialist who can play role to maintain the privacy and confidentiality of information interface.
7. Programmers and software engineer who will manage, evaluate, educate, perform further research and development of the HIS.