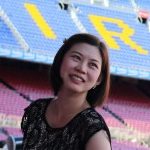 tullaya.sita
Participant
The problem of transferring personal medical data occurs for decades. Patients usually shopping around for seeking the best specialist for each disease. This resulted in, they have a scattering data of their own health problem.
In recent years we hope this problem should be resolved by using the electronic medical record that we put all data of patients into the database, but the new problem occurred. The first one is how to easily retrieve the interested-important data from the general data and another problem is the same problem which is not solved, the lack of transferring and retrieving data from different hospitals.
The lack of enterprise architecture brings a lot of problems onto the EMR era; each system (hospital) had its own database engine, data security method, and user support system. When we need to use the data from every part of systems it difficult to share data between systems, which makes public health personal had to spend a lot of time repeating retrieving the same data from each hospital. The end-user is difficult to retrieve the sets of data from other systems, even the EHR which is the most important part of continuity care for transferred patients. Lack of enterprise architecture also makes difficulty in creates new things onto the system or fixed the system when each unit had collapsed.