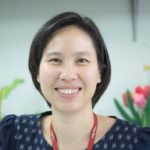 Saranath
Keymaster
Thanks for sharing. Dermatological problem is the perfect medical condition to be a part of telehealth. I agreed that this App would provide cost-effective to both patients and hospitals sides.
Organization: Information is presented in a clear logical sequence. On time.
Contents: Contains accurate and complete explanations of key eHealth domains.
Presentation: Nice visual-aid. It would be nice if you can show a real-app screen (if possible). Information is well communicated, clear audio voice.