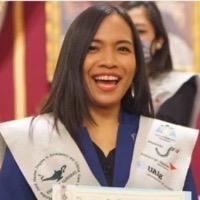 Panyada Cholsakhon
Participant
Recently, an e-commerce is really popular and I think the big data is crucial in order to bring the profits to many online businesses and helps them reach their objectives. Amazon e-commerce is a good example as it is the largest e-commerce platform that uses the concept of big data which contains 5Vs: Volume, Velocity, Variety, Veracity, and Values as following
1. Volume: As it is the largest online shopping in the world, they sells various kinds of goods and services which also involve million of customers each day. In their business, they deals with data from many sources such as the stocks, transactions, customers' behaviours, customer's review, etc. The big data help they run their business smoothly and benefits for the decision making.
2. Velocity: As the largest e-commerce platform in the world, it means million of people are using this platform at the same time and 24/7. The speed and the update of the data is very important as the real-time business analysis can affect the customers' purchasing behaviour and overall outcome.
3. Variety: Amazon business is using all types of data. Structured data such as customer's name, age, address, telephone number, price, and number of items. Semistructured-data such as reviews, product description. Lastly, unstructured data such as image, video review, and social media comments.
4. Veracity: It is the accuracy and reliability of data which is the indicator of data quality. It is crucial for making meaningful decision from large data set.
5. Value: Big data in the business helps the business to meet its goal as it uses big data to extract actionable insights that create value such as improving customer's experiences and increasing sales.