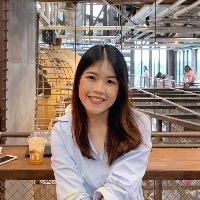 Siriphak Pongthai
Participant
Thank you for raising this issue. I previously thought that non-identifiable data cannot be tracked back to identify person. However, persons have their own and specific information. Once those non-identifiable data are combined, one can be identified.
For me, I think non-identifiable data that could make people be able to identify me include sex, age, educational information (primary school, high school, universities), occupation, organization of work, geographic data e.g. city/location of living, or (sometimes) salary.
The person, that I think they could definitely define me, is ones who are in the same field of work. Sometimes, search engine, such as google website, could be able to identify one by putting that information on it.