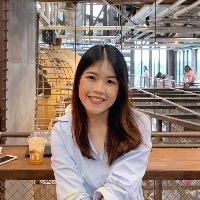 Siriphak Pongthai
Participant
To be honest, prior to start studying BHI, health informatics was new to me.
From my perspective, health informatics in Thailand has not yet broaden and well-known. When I was a pharmacy student, nobody told me about roles of informaticians or how we participate in EMR. There is no chance of having an internship in this field. I think to have a greater health informatics workforce in the country, we should have a better educational program specially to cultivate bachelor's degree students.
If we once introduce them, at least they know what health informatics is. Thus, those who interested to continue pursuing their career as health informaticians can seek for any opportunities such as internship program or master's degree.
In summarize, I think the challenges in my country are no cultivations of interest among individuals, lack of knowledges and skills for IT or healthcare professionals to work on health informaticians, career path opportunities, and educational program and training.