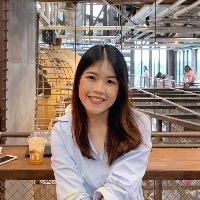 Siriphak Pongthai
Participant
From my point of view, implementing EMR has pros over cons. Below are what I think of advantages and disadvantages from implementing EMR:
Advantages:
– Ease for services and patients: patients and their care givers don't have to carry document paper from one department to other departments since everything is electronically recorded.
– Enhance patient's safety: for example, in my setting when assistant pharmacists don't have to transcribe physician's handwritten order into the computer program for ordering medicines. This potentially reduce transcribing error which is one of medication errors.
– Increase efficiency: patients' medical records can be retrieved easily as just input hospital number. Thus, patients' information can be used among departments (physicians, nurses, laboratory, pharmacy, or cashier). In addition, we can compare current medications ordered by physician versus patients' own medication or medications from previous visit. This is an important step that pharmacists, who will meet patients at the last step of visit, can confirm the change that was made with patients. Most of the time, I found inconsistency between progress note written by physicians, order prescribed by physicians, and what patients acknowledged. Thus, this also enhance patient's safety.
– Administrative and management: nurses can print doctor's appointment from the program. In addition, medical records can be retrieved electronically without time consuming in finding 10 years ago paper-based medical records in storage area.
– Improve data quality: including data collection and integrity of data. Since we have to record information into computer. There will also be a must-filled item that cannot be omitted so, we can ensure that data is completely filled when implementing EMR. In addition, the locked access system to those authorized will ensure confidentiality of patient's medical records.
Disadvantages:
– Perception to change: it is important to know if users have good intention and perception of system changes.
– Workload: in an early stage of implementation, I can say that there are tremendous efforts to make it success. Users have to learn how to use the system, it takes time for them to get familiar with the new one. Instead of inputting information electronically, some people also write down into paper before transcribing into computer because lacking expertise. Thus, this could discourage new users at some point.
– Training: we must ensure that all departments and stakeholders that will get involved in the system have trained prior to system implementation.
– System availability: IT staff must be available at all time. Users will be at ease and don't have to worry if they face any problem because they know that there are IT staff available for helping them.
– Infrastructures: not only hardware and software but also internet supply and power outlet. We must ensure that we have plan B when system down or network down.
– Financial: by implementing EMR, for sure, we have to invest a lot of money in many parts of the project including manpower and IT related equipment.
– Data integrity and confidentiality/ Security: EMR must have highest security system to prevent personal data leak to unauthorized parties or access. By having good security system, we can assure that patient's medical records were stored confidentially.