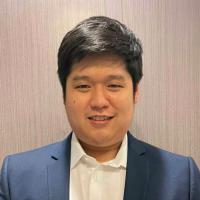 Anawat ratchatorn
Participant
I also curious the same issue as Kansiri.
As I know from searching in the internet.
I found the formula to calculate lift as this picture

Formula of Lift (ref: https://bigdata.go.th/big-data-101/data-science/what-is-association-rule/)
From the formula, in my own understanding.
If lift of A -> B is high, it means that we won't see A or B frequently among all data. but we see A and B frequently. That makes high lift value when we calculate it. That's why higher lift value, more interesting the rule is.
For interpretation.
If lift > 1: positive correlation.
If lift = 1: A and B might be independent.
And if lift < 1: Negative Correlation.
I hope this can help. And please correct me if I understand incorrectly.