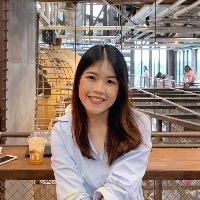 Siriphak Pongthai
Participant
1. Verification and Preparation: IT could help in data aggregation and sharing. For example, if we retrieve patient's definite diagnosis from hospital or health facilities databases. In addition, for the diagnosis verification, laboratory result is not only sent in a form of paper- based but email or through a software.
2. Describe the Outbreak: By defining a definition for cases, we may create an electronic form by having three components; time, place, and person, step by step. This will help defining and identifying cases through defined criteria. In addition, GIS and data visualization could help in describing the outbreak. People can understand the outbreak easier when it shows in pictures.
3. Hypothesis and Testing: Having a statistical program could help in analyzing the precision of hypothesis we assumed. Moreover, IT could help in finding or linking the cause of outbreak from the laboratory confirmation.
4. Response and Action: By having IT as part of the response, it could facilitate staff in contacting patients and tracing the disease. In addition, for example, Zoom/Skype/Line call could ease communication not only between physicians and patients but also other stakeholders.