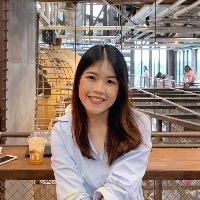 Siriphak Pongthai
Participant
A computerized provider order entry (CPOE) for chemotherapy/biotherapy regimen, that was implemented in my department, is successful.
I think the organization has appropriately managed the change. By following ADKAR model:
– Awareness: Every healthcare providers related know why we need change. This is because we need to minimize medication errors. Therefore, those involved are aware of the change.
– Desire: There is a group of physicians desire to use the system but some of them still prefer in writing an order. Therefore, we really motivated them in using the new system.
– Knowledge: By implementing the system, we have provided knowledge on how to use the software appropriately. Yet, we run on a simulation training to let them perform on their own.
– Ability: The system seems complicated for someone. However, we informed them that we are available if they need one-on-one assistance on how to use the software. In addition, we told them that we are standby for any IT troubleshoot.
– Reinforcement: We have always been encouraging them on using the CPOE. By doing this, a group of physicians, who first desire to use the system, also encourage another group to start using the system. Moreover, we have always been updating chemotherapy regimens per NCCN guideline to have an up to date data available on the program.