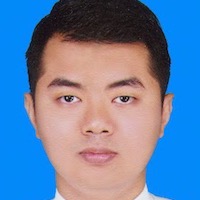 Zarni Lynn Kyaw
Participant
I would like to argue that most hospital in Myanmar don't use ICD or SNOMED CT standards as we don't have a widespread insurance program in Myanmar. According to data nearly 75% of our health care cost is out-of-pocket payment, it is in my opinion, one of the areas the country have to invest heavily in the future.
So, instead of being hypothetical, let me share what is happening in Myanmar because the hospitals in the country do not use the ICD standard.
1) each private hospital use there own EMR systems and data can't be share with other hospital
2) after each discharge from the hospital patients have to ask all the medical records on paper (some hospital as an anti-competitive measure wont' release those data as well)
3) patients have to save all of those paper at their homes and if needed they have to take all of those paper to another hospital if needed
4) Since the hospital EMR systems can't talk to each other, if a patient loss those papers, all of the medical history will be lost, especially if the patient decided to go to another hospital.
5) The private hospital have little incentive to standardize because there is no widespread insurance system in Myanmar and the public understanding of their right to their own health record is very low
Although, I have to add that in 2016, Myanmar Ministry of Health mandated that the whole country will use DHIS2 system and all public and private hospital must participate, there is no enforcement and very little incentive to use the same standard across the country. After 2021 military coup, the health agenda is put on near last and most of the health budget was cut.
In the future, we are hoping that Myanmar government can pass laws to mandate interoperable standards like HL7/FHIR to be used by health facilities across the country and move towards a more efficient health systems.